Orlando, FL Medical Consulting
Dedicated to the Success of Each Client We Serve
If you are looking for medical consulting services in Orlando, Daytona, or anywhere across Central Florida, turn to our experienced and professional team at Vista Nona Billing & Coding! We are dedicated to the success of each client that we serve, and provide a unique consultative approach that is customized to your specific needs and goals. Learn more about our team, how we work, and the services we offer by giving us a call today at (407) 601-4996!
We are able to offer you a variety of services, including:
Custom-Tailored Services for Your Specific Needs
We fully understand that each medical practice is unique, and has unique needs. That is exactly why our services are custom-tailored to match these needs. We are a local company that is familiar with the area, and pride ourselves on the high attention to detail that we give on every project. In addition to this, our company works with any size of business- big or small!
We are able to offer you these custom services because we are:
A local company
Focused on attention to detail
Unique in our consultative approach
Learn How We Can Help You Reduce Costs & Maximize Revenue!
From consulting with clients as they begin to setup or incorporate a new practice to medical coding and billing and everything in between, we are able to serve a vast array of client needs with our services. Our goal is ensuring that your business is on sound footing, that you can receive significant cost savings, and that revenue is maximized as best as possible. Start on the pathway to success now by contacting us at (407) 601-4996 and speaking with one of our friendly and professional representatives about how we can work together!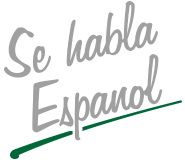 What Sets Us Apart?
Local Company
Attention to Detail
Unique Consultative Approach
Work with Any Size Business